RECENT UPDATES
Natalia Forrest

Added: November 15, 2019
Brunette Giantess Natalia Forrest is in her kitchen in this POV only Giantess video. She is tired of being infested by tinies. She looks directly at you and tells you that you are pathetic and you don't belong in her house, so small, on the floor beneath her, look up at her massive Giantess heels. It was going to be so easy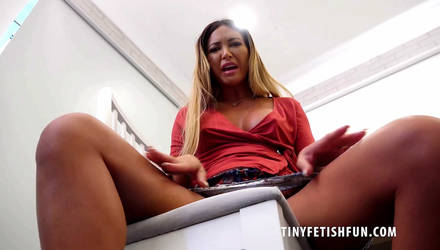 All Latest Videos now in Ultra High Definition!
Poppy

Added: November 11, 2019
Blonde Giantess Poppy comes across a gathering of tiny guys in the pile of the carpet. She is rather shocked at first but then bends down and goes low onto the floor to inspect these pathetic, insect like, intruders a little further. She could so easily crush them all, they are all quite insignificant! -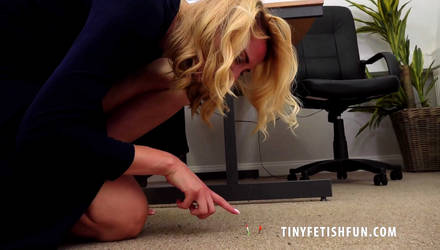 Melody

Added: November 8, 2019
New Giantess melody happens upon a group of please cars on her carpet floor. Just where on earth do they think they are?Attempting some sort of arrest? hardly likely, there is no way they could take her in ever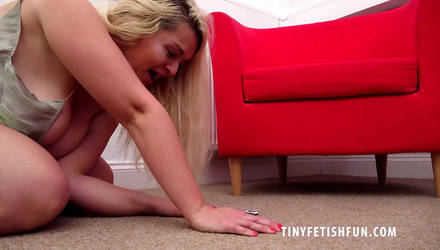 Siobhan Graves

Added: November 4, 2019
Nurse Siobhan Graves has been given the task of getting rid of the infestation of pests in the office. She is on the hunt for these pathetic, tiny, men that have managed, somehow to get into the office where they spend their time looking up the nurses dresses!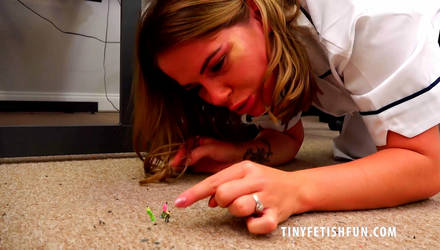 Melissa Tongue

Added: November 1, 2019
'What the fuck is this...excuse me?...who the fuck are you?? Oh my God! You tiny guardsmen, that is so strange, I have never seen anything so tiny' exclaims new brunette Giantess Melissa Tongue as she encounters a group of random tinies on her wooden floor. Where did they come from..she knows where they are going!!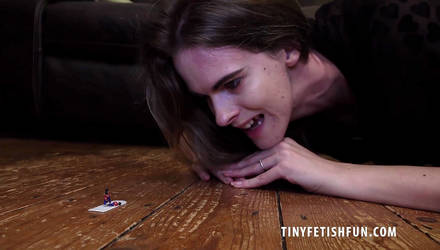 Coming next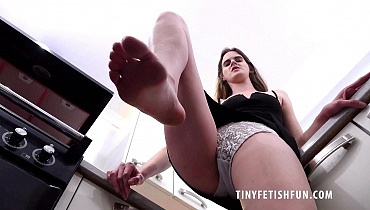 Melissa Tongue
November 18, 2019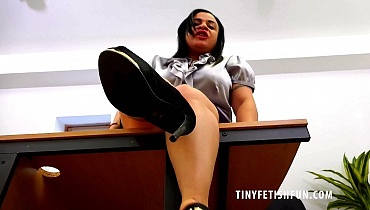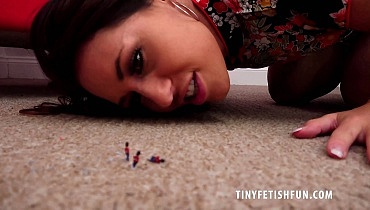 Jess West
November 25, 2019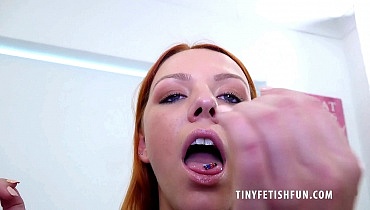 Kate Star
November 29, 2019