RECENT UPDATES
Katie Lou

Added: July 22, 2019
In this POV Only video, Katie Lou is hard sat at her kitchen table when something tiny, something shrunken, some tiny, random guy ends up bumping up against her leg. She bends down and inspects you closely. Why are you so small? Why are so weird? Why are you there and how can she get rid of you?
All Latest Videos now in Ultra High Definition!
Lucy Lauren

Added: July 19, 2019
Blonde Giantess Lucy Lauren roams over our camera in this POV only video as she threatens to crush and humiliate you. She hovers her high heels over you threatening to flatten you or perhaps you would prefer to be crushed by her bare sweaty feet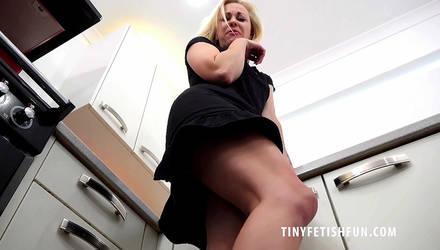 Sophia Smith

Added: July 15, 2019
Giantess Sophia Smith comes across a little farm set up with a bunch of tiny farmers having set up on the floor, in the pile of her carpet, she can't believe how tiny they are, she could so easily squash the tiny farm workers with her red high heels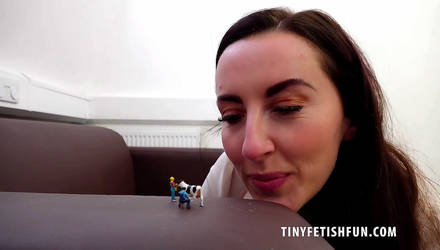 Ivy Rain

Added: July 12, 2019
Office secretary Ivy Rain is shocked to discover little guys on her floor. They look like maggots she think. She beds down to inspect them and cant believe what she is seeing. Tiny, pathetic men. This could be interesting she exclaims as she stands and hovers her high heels over them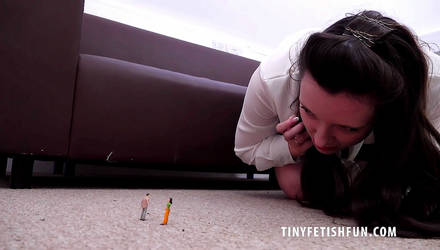 Beth Bennett

Added: July 8, 2019
Beautiful blonde Giantess Beth Bennett is relaxing in her lounge her eyes fall on a small gathering of inch high tiny guys stood in the pile on her carpet, So small, so tiny, right beneath her skirt. Are they looking at her panties? It looks like it so she lifts her high heels and threatens to crush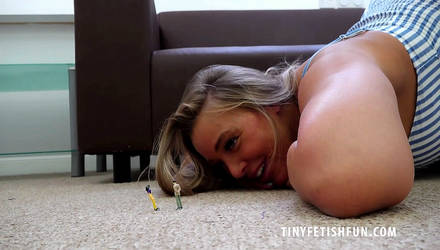 Coming next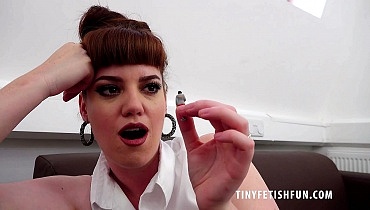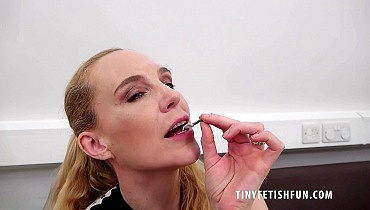 Ariel Anderssen
July 29, 2019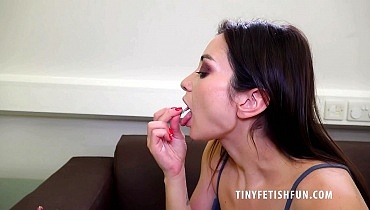 Valentina Bianco
August 2, 2019