RECENT UPDATES
Emma Rose

Added: February 24, 2020
Wearing a pair of knee high black suede high heel leather boots and a tartan dress that hugs her figure, giantess Emma Rose happens across a gathering a small tiny cars. What is this? A car park? Clearly they have a taken a wrong turning and they will pay for their mistake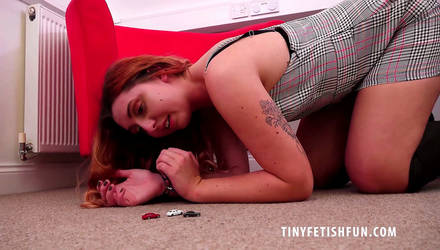 All Latest Videos now in Ultra High Definition!
Lacey May

Added: February 21, 2020
Brunette Giantess Lacey May comes across a gathering of tiny guys in the pile of the carpet. She is rather shocked at first but then bends down and goes low onto the floor to inspect these pathetic, insect like, intruders a little further. She could so easily crush them all, they are all quite insignificant!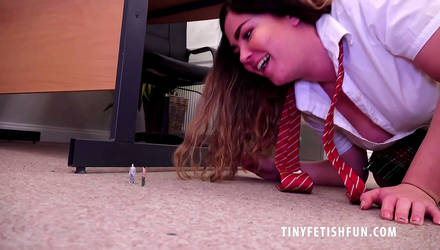 Frankie Babe

Added: February 17, 2020
In this POV Only Video, Blonde Giantess Frankie Babe threatens to crush us beneath her sharp, hard, high heels..or perhaps crush us under the soles of her sweaty feet, maybe she'll butt crush..or even better, devour us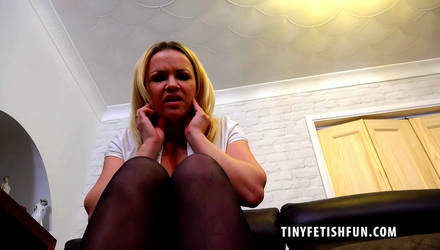 Valentina Bianco

Added: February 14, 2020
Brunette giantess Valentino Bianco plays around with her most recent find of inch high helpless, pathetic, little guys. Theres nothing like feeling the crunch of their tiny bones and the squelch of their tiny body beneath her bare feet or feeling them squirming inside her mouth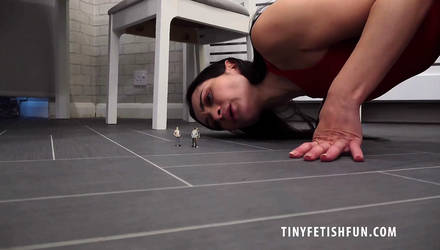 Gabriella Knight

Added: February 10, 2020
Busty brunette Gabrialla Knight happens across a group of inch high tiny guys, all standing on her kitchen floor looking up in awe at their amazing, beautiful, giantess. Gabriella is unsure what to do with these miniature intruders but she has some ideas and the helpless men are powerless to stop her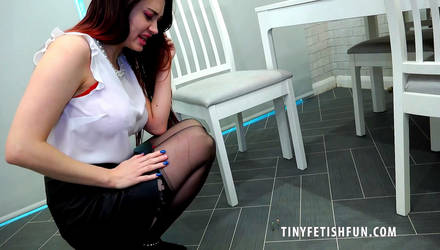 Coming next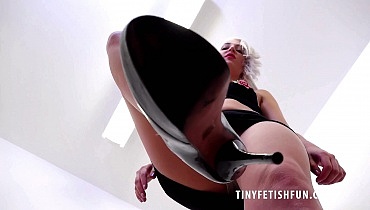 Liz Rainbow
February 28, 2020