RECENT UPDATES
Tammie Lee - Sleeping giantess Tammie Lee wakes to a tickling sensation all over her body but when she opens her eyes, she can hardly believe her eyes. She is covered with a load of tiny guys, all enjoying her luscious body, so much so, she just cant help herself joining in!

Added: October 20, 2014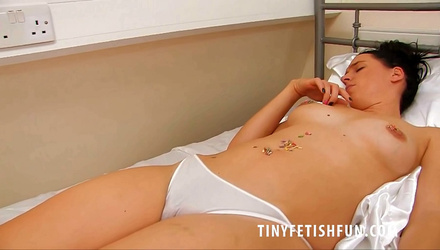 Nina Carter - Busty blonde giantess Nina Carter towers over the group of tiny guys she has found hidden in the pile of her carpet. Nothing like crushing tiny guys she thinks as she hovers her high heels over the poor victims and crushes them with her High heels and then her bare feet

Added: October 17, 2014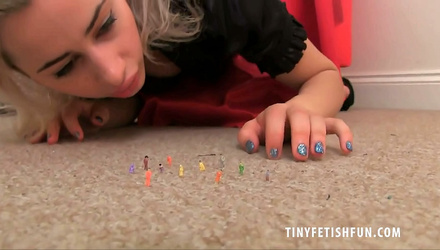 Jodie Ellen - - Beautiful blonde Giantess Jodie Ellen welcomes back her tiny friend. She has, over time, grown fond of him but she knows that he desires to be dominated and crushed and so today she has a treat for him, treating to some very direct POV of her shoes, feet and mouth

Added: October 13, 2014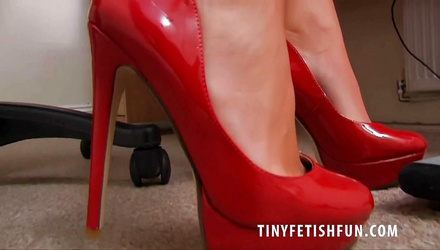 Evey Krystal - Blonde giantess Evey Krystal is on the hunt. She knows there are tiny people living in her living room and today, she was determined to find the poor little guys. What she would do with them once she found them was anyones guess

Added: October 10, 2014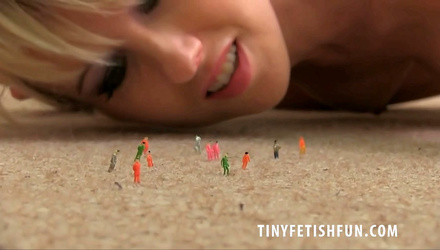 Bailey Jayne - Buxom, busty Giantess Bailey Jayne only has one thing on her minds when she discovers a bunch of inch high guys in her living room. They certainly don't belong there and she is fairly sure no one will miss them if they go....well....missing..

Added: October 6, 2014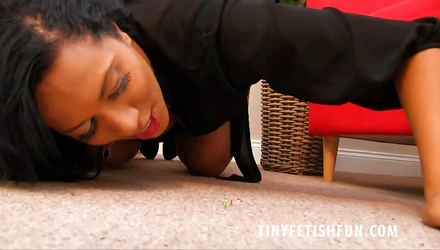 Coming next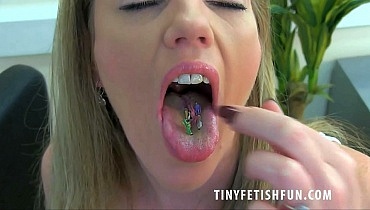 Holly Kiss
October 24, 2014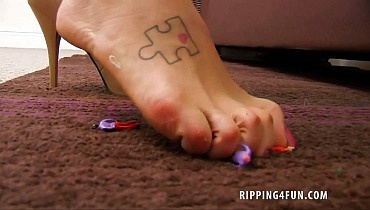 Jazmine Jones
October 27, 2014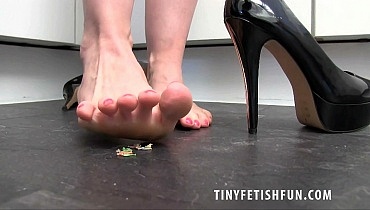 Sophia Delane
October 31, 2014
Tasha Holz
November 3, 2014

Follow Us on Twitter Here