RECENT UPDATES
Jessy Ruth

Added: January 19, 2018
New blonde Giantess Jessy Ruth has grown so large the city is now so small beneath her and as she roams around the city making thunder sounds with her hands and feet, the ground shakes and people scream in terror. She looks at the tiny people below and crushes their cars and the people themselves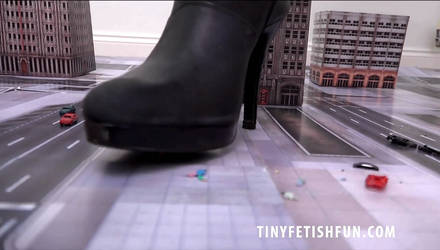 All Latest Videos now in Ultra High Definition!
Charn

Added: January 15, 2018
Office secretary Charn cant believe that the cleaner has left such a mess on the floor. It seems the floor of her office is covered in tiny lumps of dirt..but wait, they are actual moving..and what ..?! They are actual tiny people, real people on her office floor carpet, no more than half an inch high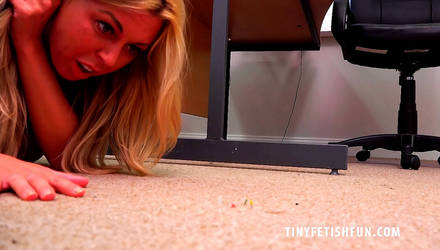 Frankie Babe

Added: January 12, 2018
Office secretary Frankie Babe is on the hunt for her pen when she finds a group of tiny people, less than and inch high, standing up among the pile of her carpet. What is she going to do with her crowd of little admirers as she approaches them in her patent black heels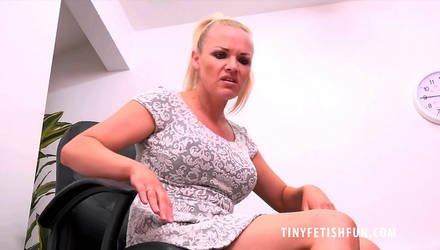 Helen Stephens

Added: January 8, 2018
New short haired Giantess Helen Stephens is in her bedroom relaxing when she notices a couple of inch high intruders staring at her from the end of her bed. She is shocked and amused that these tiny, shrunken guy would think they could get away with such pervy behavior just because of their size..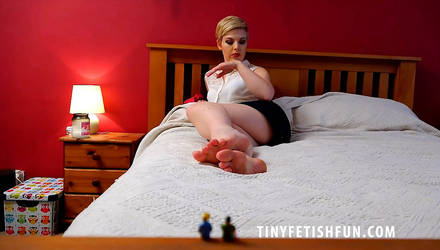 Danielle Maye City

Added: January 5, 2018
Blonde Giantess Danielle Maye takes a slow walk through the city, crushing cars as she goes. The tiny people below her shriek in panic as this huge giantess threatens to crush buildings, picks up cars, flicks cars across streets and stands on cars before crushing a building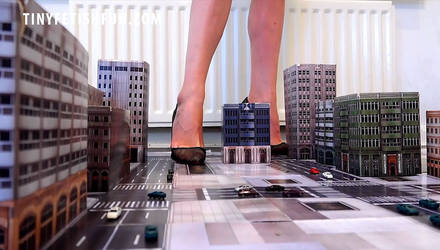 Coming next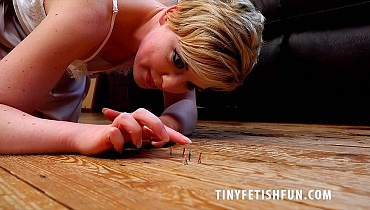 Helen Stephens
January 22, 2018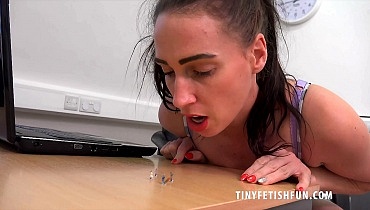 Tammie Lee
January 26, 2018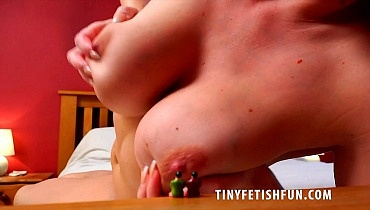 Danielle Maye
January 29, 2018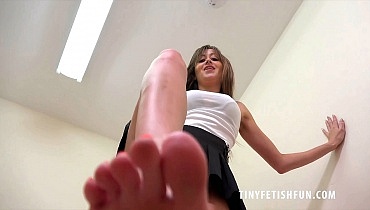 Jen Bailey
February 2, 2018

Follow Us on Twitter Here