RECENT UPDATES
Anita - Whilst browsing the web on her tablet, redhead Giantess Anita is fairly sure she can hear something, not entirely sure what it is, she goes on the hunt, crouching down low,determined to find the source of this annoying, irritating Litlle noise and to put a stop to it!

Added: January 23, 2015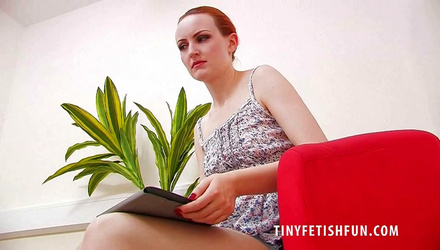 Tifany Naylor - Manalive, Tiffany Naylor certainly makes for one mean Giantess with a touch of an evil streak as she treats her tiny find of tiny guys with disdain, enjoying the feeling of crushing them beneath her high heels and her bare feet before devouring the survivors..

Added: January 19, 2015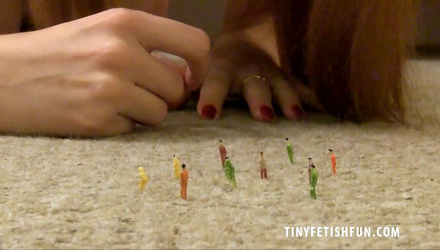 Jazmine Jones - Brunette Giantess Jazmine Jones has been on the hunt and her efforts have proven to be a success as she rounds up her little, helpless, pathetic tiny guys. Now all that was left was to punish them and rid herself of these little miscreants

Added: January 16, 2015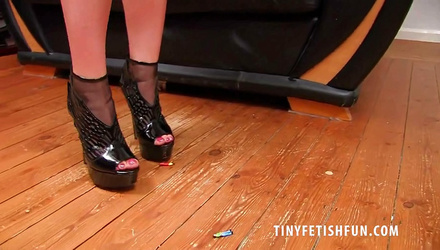 Satine Sparks - Blond Cheerleader Satine Sparks has a desire to dominate men and when she discovers a small colony of people living amongst the pile in her carpet, her fantasy turns to reality as she inspects them closely before wondering what she will do with her peculiar find

Added: January 12, 2015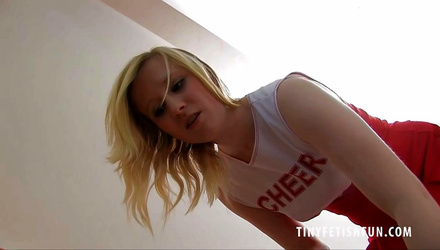 Kiki Devine - Kinky Giantess Kiki Devine hovers over her tiny, tiny people. What fun it would be to crush these poor hopeless guys with the soles of her bare feet, so she could feel every bone crunch, or perhaps crush them with her pert butt but maybe, even devour them slowly..

Added: January 9, 2015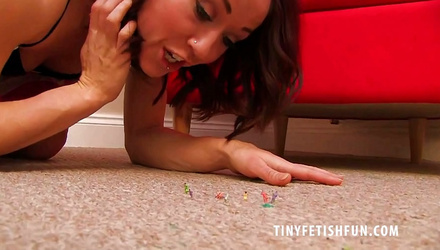 Coming next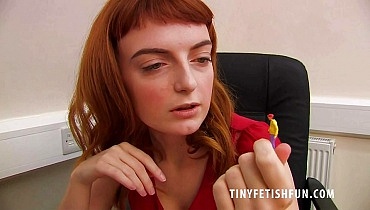 Lola Gatsby
January 26, 2015
Danielle Maye
January 30, 2015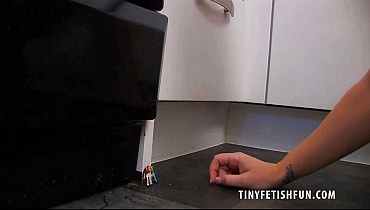 Nikki lee
February 2, 2015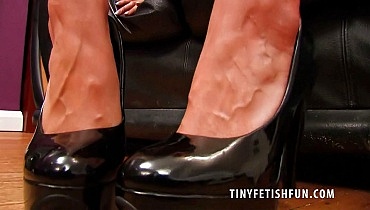 Follow Us on Twitter Here